Accommodation
Rooms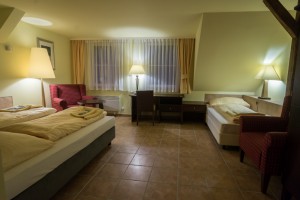 In our boarding house, in total 41 beds are available. The total accommodation capacity consists of 1 x single room, 4 x double rooms, 4 x three-bed rooms and 5 x four-bed rooms. Each room is equipped with a separate toilet and shower bath, there is a TV with topical coverage in some rooms and an internet connection and Wifi in each room. The accommodation shall be reserved in advance by phone or E-mail. The children up to three years are not entitled to a bed. On day of arrival, the room is available from 3.p.m., on the day of departure, it shall be left up to 10:00. (10 a.m.)
Possibility to draw FKPS funds (Cultural and Social Needs Fund) and gift vouchers. During the accommodation in Kamínek guest house, you may choose from our wellness services.
More about the rooms Price list
Reservation
By submitting the form, you agree with processing of your personal data.
Families with children and bikers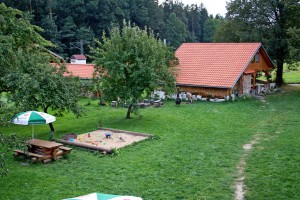 We have prepared a wide range of activities and entertainment for families with children. Trampoline, various playgrounds and hammock are available for a calm relaxation in the garden. The surrounding nature represents excellent terrain for cycling and tourism. Very popular are trips to aquapark in Gmünd as well as into the close sand pit.
Companies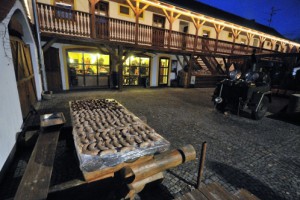 We offer to companies the lease of training room with projection screen, pleasant rooms for company parties including a wide offer of auxiliary services. We help you to organize team-building with evening entertainment program. In our boarding house in the nature, we prepare for you coffee-breaks, parties or pig feast with pleasure.
Wedding ceremonies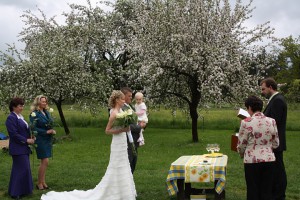 If you want to spend a wedding day in the nature, a large garden with a pergola and a dancing floor is available to you. For wedding feast, a hall, a spatial restaurant or external sitting area is available. We arrange the program, catering and you can only enjoy the romantic environment of the boarding house